Bee Exterminator
Bees are wonderful for pollinating your garden. But if you have bees causing a stir around your property, it's time to pick up the phone and call the Rockland County bee exterminators at Pest Arrest Inc. Whether you're seeing bees in the house or you've noticed a hive on or near your building, we can come up with a bee pest control plan designed to target your precise situation. Getting bees to buzz off is not as easy as you might think, and for those allergic to bee stings, it can be downright dangerous. Instead of taking chances on DIY bee extermination, leave it to our local, family-owned company. Reach us today by phone or e-mail!
With Pest Arrest Inc. in charge of your bee pest control, you can expect more than an application of a universal bug spray on the problem area. In fact, we pride ourselves on being the bee exterminator you can depend on for customized solutions based on actual lab testing. From bees extermination on roofs and other hard-to-reach areas to specialized services for carpenter bees extermination, we're ready to tackle your bee problems now and help prevent further issues down the road.
Full-Service Bee Extermination
For starters, Pest Arrest Inc. will fully assess the level and type of bee activity you're facing. Then, we'll take the necessary steps to thoroughly douse any hives or colonies with an appropriate insecticide, effectively killing the bees. While our bee extermination sprays are poisonous, we'll take every precaution to alert you to the dangers and protect you and your family, customers, or employees from exposure. We can also locate and seal openings where the bees were entering as well as remove the hive and clean off remaining residue, deterring other pests from moving in.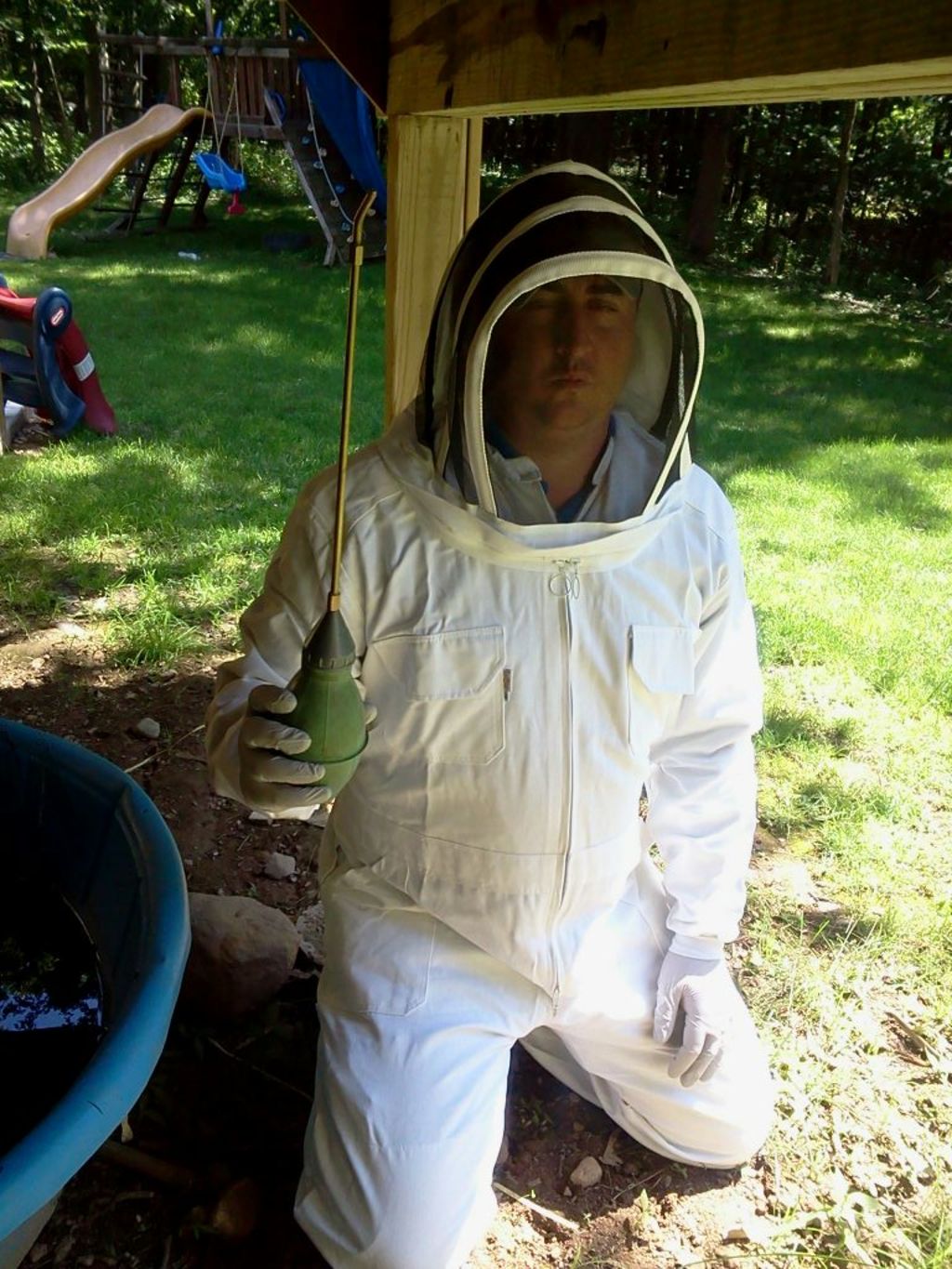 Hornet and Wasp Exterminator
In addition to helping out as your exterminator for bees, Pest Arrest Inc. is also available to serve as your wasp exterminator or hornet exterminator. If you're having trouble with wasps in walls or hornets causing havoc, contact our wasp exterminators as soon as possible. Unlike honeybees, which die after a single sting, wasps and hornets are capable of doing serious harm with their painful, repetitive stings. Trust us: They're not anything you want hanging around your home, business, or outdoor spaces.
For prompt, professional solutions to stinging insect infestations, the wasp exterminator to call is Pest Arrest Inc. Since 2007, we've been Rockland County's source for residential or commercial bee and wasp extermination. Give us a ring today to schedule your bee pest control or wasp removal service. Our licensed and insured technicians are happy to help in any way we can!
bee pest control
wasp exterminator
bee extermination