Services Offered
Bugs and rodents can be interesting to see housed securely behind protective glass. But most of us could do without up close and personal encounters in our own homes and businesses. When you need knowledgeable specialists to put an end to your pests, be sure to hire the team at Pest Arrest Inc. Unlike many pest control companies, we don't believe in one-size-fits-all solutions to your rodent or insect pest control needs. Rather, our pest exterminator techniques are fully tested to ensure effective results on bed bugs, roaches, rats, wasps, and other tough-to-tackle creatures. Technology is the real answer to putting your pests to rest. Reach us in the Rockland County area today to schedule your insect or rodent extermination service!
Reliable Rodent & Insect Pest Control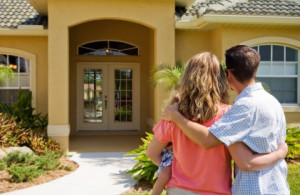 At Pest Arrest Inc., we offer professional pest control management for a diverse array of unwanted critters. You can feel confident coming to our pest control company for help with:
Bed Bugs
Cockroaches
Bees, Wasps, and Hornets
Mice and Rats
Squirrels
Ants
Spiders
Centipedes and Millipedes
Stinkbugs
Earwigs
And More!
There are a lot of myths swirling around when it comes to how to go about roach treatment, ant treatment, and other types of pest control service. But, happily, you don't have to worry about misinformation when your hire Pest Arrest Inc. for your cockroach extermination, bed bug extermination, or other service. Our pest exterminators know pretty much everything there is to know about these sneaky intruders, and we'll use our extensive experience to bring you results.
Spot-On Strategies for Pest Extermination
In addition to relying on cutting-edge technology, Pest Arrest Inc. also utilizes a full arsenal of professional pest control strategies for knocking out your pests. Whether you suspect a bed bug infestation, mouse infestation, or nesting wasps in your walls, we'll get right to work on the problem, setting up traps with bait, spraying, or using poison treatments if that's what the situation requires. As we said, no one-size solution will do when dealing with these diverse creatures. We'll make certain your pest control service is perfectly on target for your property and your specific circumstances.
Flexible Options for Preventive Pest Control
When we come to your home or business to provide you with pest control services, we're thinking about more than how to resolve your pest problems in the short term. At Pest Arrest Inc., our residential and commercial pest control professionals are also thinking about what we can do to safeguard your property and set your mind at ease into the future. That's why we go the extra mile to offer not only one-time pest control service, but also an Annual Pest Protection program to provide pest exterminator services for customers with stubborn pest issues.
Troublesome pests don't stand a chance against our dedicated team of local pest control pros. Season after season, the pest control company to call in Rockland County is Pest Arrest Inc. Contact us today!
Pest Arrest Inc. does not currently offer pest control services for termites, ladybugs, bats, skunks, or raccoons. Please feel free to contact us for your other pest control service needs.