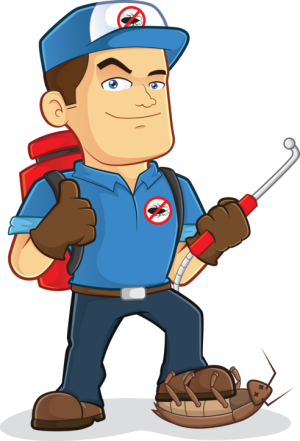 Are mice, rats, or squirrels making themselves at home in your residence? Has your business become a stomping ground for ants, roaches, spiders, or other bothersome bugs? Whether you're getting the heebie-jeebies from rodents or insects, Pest Arrest Inc. is here to help. Using the latest technology in pest control services, we're prepared to come to your rescue for everything from cockroach extermination to bee extermination to mouse extermination and more. We offer spraying and trapping that's tested for effective pest control. Make the call to our Rockland County pest control company today!
Home Pest Control Service
Commercial Pest Exterminators
Fully Licensed & Insured
10 Years of Experience
Annual Pest Protection
Since 2007, Pest Arrest Inc. has been an invaluable resource for local property owners besieged by pesky pests. We take pride in being the pest exterminator you can turn to for unsettling situations like mouse or bed bug infestation. No matter how large or small of a problem your home or business is facing, you can always depend on us for local pest control services. We have 10 years of experience providing pest extermination and management, and we work on a client-by-client basis to give your particular problem the personal attention it deserves.
Located in Monsey, NY, Pest Arrest Inc. is pleased to be your go-to pest exterminator in the Rockland County region. We extend our residential and commercial pest control service to both New York and New Jersey property owners, including customers in Spring Valley, Pomona, Wesley Hills, Nanuet, Paramus, Rockland, and surrounding areas. If you're wondering what to do about ants running amok in your kitchen or rats scurrying around in your walls, don't put your health and happiness in the hands of less knowledgeable pest control companies. Instead, let our pest exterminators map out an effective treatment plan to neutralize your pest populations and keep them from returning. We don't take your pest concerns lightly, whether we're exterminating bed bugs or providing ant service.
At Pest Arrest Inc., we're committed to keeping your living or working space pest free, season after season. That's why we offer flexible options for pest control service, from one-time pest exterminator visits to preventive pest control services through our Annual Pest Protection program. We're even available for annual rodent and insect pest control treatments. You simply can't afford to let your guard down when it comes to annoying and disease-spreading pests. From wasps in your walls to rat removal, we've got your back!
For your added assurance, Pest Arrest Inc. is a fully licensed and insured pest control company. When you want a smarter, more effective approach to pest extermination and management, we're the team to trust. 
We do not offer pest control services for termites, ladybugs, bats, skunks, or raccoons. Please feel free to contact us regarding your other pest control service needs.